Relationship counselling
Relationship counselling
It is common for all couples to experience challenging times during their relationship. We can work with you whether you're in a new relationship, you have been in a relationship for a long time, or if you have separated and would like support.
Some common relationship problems are:
• Arguing and being in conflict with each other
• Affairs
• Bereavement
• Communication difficulties
• Feeling unsatisfied in your relationship
• Coping with an illness
• Financial concerns
• Problems caused by work
• Trust issues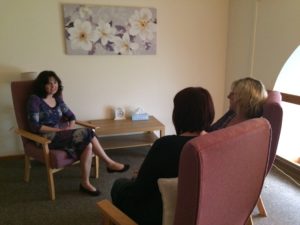 All of our couples counsellors are qualified and have undertaken further training to allow them to work with couples. We have couples counsellors at both our Bridgwater and Weston-super-Mare branches. Counselling will take place at the same time every week. To help you to fit counselling in around your current commitments we are able to offer morning, afternoon and evening appointments. In some circumstances, we may be able to offer counselling on a Saturday. If you would prefer to see someone on a Saturday please discuss it with us during your assessment.
There is a charge for our relationship counselling which is graduated according to your income and individual needs. Our fees for range from £30-60 and how much you will pay will be discussed at your assessment. There is a £20 charge for the assessment.